Ultimate Women's Plus Size Guide to Getting a Wardrobe Makeover
Posted by BHANU SAXENA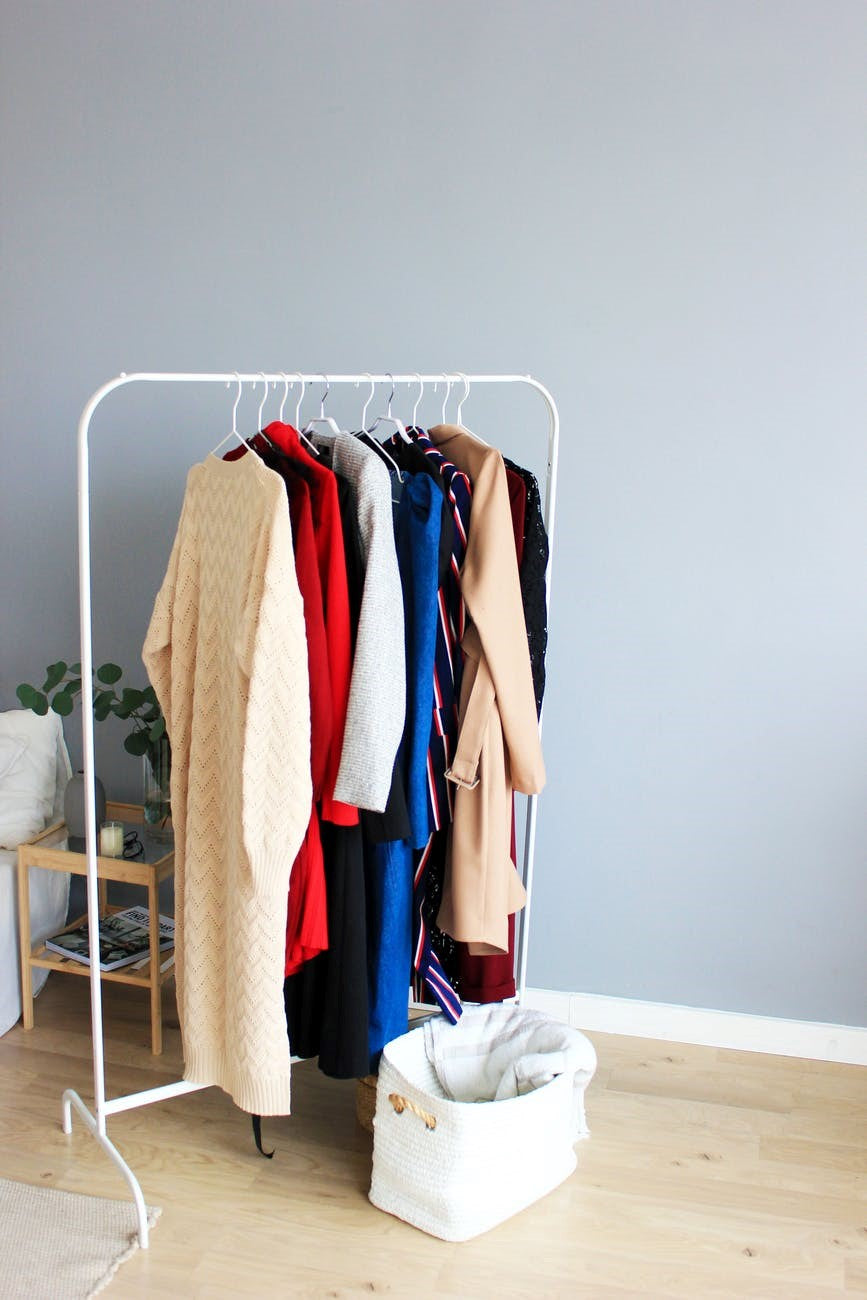 Clothing is important in every person's life, especially a plus size woman as she needs to make sure her clothing not only fits her but also emphasizes her natural beauty. To make sure this becomes a reality, every so often, a wardrobe upgrade is required!
By wardrobe upgrade we don't just mean throwing out one or two garments and replacing them, we mean throwing out the majority of clothing items and some accessories (since these cost the most) and replacing them with latest and fashionable pieces straight out of plus size fashion shows! A wardrobe makeover is the best course of action when your clothes have become worn, dull, or have decreased in number, as many of us experience.
Top up your wardrobe at Fashionkart, a customized online store catering to all your plus size kurti needs and wants! No limits apply here since only the best kurti designs are added at affordable prices.
Benefits of a wardrobe makeover for Plus Size
Helps you to keep up to date on latest plus size fashion trends so that you can dress to impress
You will not have to wear the same outfits to many events anymore, no chance of repeating yourself (and getting caught!)
Gives you more confidence to flaunt your curves no matter what body shape you possess
More clothing options to choose from, you will not have to struggle for an outfit for any occasion
Allows you to get rid of unwanted clothing and make space in the wardrobe for other clothes and accessories
Steps to take for a successful wardrobe makeover
While this task does seem like an impossible and difficult one, a defined approach with a plan and a high determination will help you to succeed. Here are steps you can follow to guide you and help to keep you on track.
 Assess everything carefully
Throwing out everything at once might not be the best solution since replacing everything together could be an expensive decision.  Start off slowly by categorizing each clothing article. Three categories can easily be made, these are:
Old clothes: These are the dull, torn, and worn out clothing that definitely needs to be thrown out. This category also includes clothes that are way too small or too large to fit you, no use in keeping them, they will only take up space.
New/ good condition clothes: These are clothes that have been recently bought or are still in excellent condition to wear. Since they are still wearable, they will not be thrown away, instead you can keep them and style your new clothes around these items.
Medium quality clothes: We all end up having those clothes that we do not know what to do with them. The best way to approach such situations is to wait till the end so that there will be some clarity about what you have and you have not got in terms of clothing styles.
Start by grading all clothing on the above description, this will help you judge how much clothing you need to buy. Also, make a note of everything you have discarded. This list will help you know what to buy.
Find your budget range
Before going shopping, some ideas should be in mind. What kind of clothing are you looking for, is it a specific fabric or colour? If so, how much money are you willing to spend on a garment that ticks all the right boxes?
Once you have figured out these finer details, it is time to go to shops or have a look at online plus size websites to make sure all sizes from 3XL to 10XL are within your grasp- we know how frustrating not getting your size can be.
Using online shopping is the best means of finding a wide variety of clothing based on size, colour, style, fabric, price, and more filters to choose from. Shopping online can be addictive and it is easy to lose track of how much money you have spent, so stay mindful and do not buy on impulse! Stick to the list.
Price is a restriction for majority of women. Finding the right price bracket is essential if you want to get more from your money and not end up spending all your savings.
Research the fashion market
Prior to spending any money on something old-fashioned, look through fashion magazines and fashion shows to know what looks are trending and in-fashion these days (as fashion is always changing, it is vital to look before buying). You also have the opportunity to try and pinpoint what styles are going to be a hit in the future. Perceiving these future trends will save you money in the future as you will not have to buy them. Your co-workers will hail you as a fashion trendsetter!
Also, use this time to coordinate your shopping plans, find out where each item can be purchased from and which store is offering higher quality for reasonable prices. Another indicator of latest fashion and price comparison are social media platforms.
What suits you?
Next, decide what suits you. No point in buying fashionable clothing that does not make you feel comfortable and lowers your self-esteem. New clothes are supposed to raise your morale and confidence levels by making you feel special.
Always try on clothing before deciding to buy it or not, this will avoid any fitting issues that often happens with women. It should fit snug but not too tight. Most important of all, it should accentuate your curves in an appealing way.
For buying accessories, determine if the quality is worth the price tag (most times, price is not proportional to quality, avoid being scammed by this). Try new outfits and styles, this is the only way of finding what suits you.
Go shopping!!
Now all planning and paperwork aside, time for the fun part! Shopping is an activity thoroughly enjoyed by every woman. It is just so exciting seeing so much clothing in such large quantities. Online shopping is just as exciting, as you get packages of clothing delivered straight to your doorstep within a few days.  
Tryout different online brands to get an assortment of garments. Some brands are specially known for certain clothing articles, while others are known for other clothing articles. Never settle for buying all your clothing from a single vendor, this will make your wardrobe boring! Remember this is exactly what you are trying to avoid.
Be realistic and buy sensible clothing
See a fancy Kurti and want to buy it? Only buy it if you actually see yourself wearing it or else it will just sit at the back of your wardrobe forever!
The biggest problem people face when buying clothes is, they see something they like and buy it, but they never end up wearing it as it does not good on them. Here you require some judgement skills to know your style.
If you are not good at judging clothes, you can ask for some help in the form of advice from a family member. Your mother or sister will know exactly what suits your body shape, but listen with caution! Allow your choice to be heard and meet them halfway before committing to a purchase!
Sometimes you find yourself with a case of "love at first sight", no problem in spoiling yourself every once in a while, right ladies?
Replace based on use
If you want high quality clothing and are not willing to comprise on this one property, a good idea is to gradually replace the items. You will buy them based on what is needed immediately and what is not so urgent on your own time.
Based on this, start by replacing work clothing and casual clothes. After this has been replaced turn your attention to festive clothing that needs a finer eye to look at the detail work.
For ethnic Indian clothing it is important to buy based on use at the time of requirement. For various occasions, customize your outfit to suit the event, a special colour or decorated style will be adequate to have all guests starstruck.
Last choice to change your mind!
As all orders are placed and you have received all the clothes and accessories, this is usually your last chance to send back items you can definitely see yourself not wearing. Better to just return them and keep that money for another item. Failing to return an item now, might make you regret ever buying it in the first place.
Even if it looks like you have bought too much clothing (this is usually the case), feel free to pick out the unnecessary clothing that can be managed without. Do not feel bad in admitting a mistake, it could save you money and heartache. I am sure we have all purchased clothing in the spur of the moment.
Arrange and re-arrange
All the clothing has now been filed down to new clothes, existing clothes, and medium quality clothes. It is time to combine them all in your wardrobe in such a way that no troubles will be experienced when trying to get a certain garment.
Start with the new clothes, as these will not be worn immediately. Next, equally place your medium and existing clothes on the most accessible areas of the wardrobe as these will be most worn. Remember that we are most likely to wear clothing that is easiest to get and right in the line of sight.
You are only successful if all clothing and most of your accessories manages to fit inside the wardrobe, as this is the point. Once the wardrobe is fully set, there is nothing much to do but sit back and admire your clothing choice.
Decide what bottom clothing to wear with certain top wear. Most importantly, start planning where you will be wearing these clothing items and when!
Collection 2019
Sale 70% Off
Title for image